While it is true that most goats produce a little bit of fiber as with milk and meat production, not all goats are born equal.
There are some goat breeds that produce more and much better-quality fiber than other goat breeds.
Goats mostly produce a fiber call Cashmere which is used for the production of warm woolly garments that are said to be a lot warmer than those made from lamb's wool.
TOP 10 GOAT BREEDS FOR FIBER PRODUCTION
Most goats produce cashmere as cashmere goats are not a particular breed but a type of goat as there is no such thing as a purebred cashmere goat.
The only goat that produces a fiber that is different is the Angora goat that produces Mohair.
Angora
Type of Fiber they produce: Mohair
The Angora coat has a fleece that looks a lot like that of a sheep fleece. It has ringlets or can flat locks or a combination of the two types of lock.
Mohair is used in the production of various materials and garments it has a soft fuzzy look about it. The yarn that is spun from this fiber can also be used for knitting, crocheting or for weaving.Continue Reading…
Altai Mountain Goat
Type of Fiber they produce: Cashmere
The Altai Mountain Goat is said to be rather superior to other goats in many things such as body weight, agility and even wool production. They are known to produce almost 3 to 4 time more wool and their fleece is that of the preferred colors for fiber production. The Altai Mountain goat comes in either black or gray and there are a few other colors that can also sometimes appear in.Continue Reading…
Hexi Cashmere Goat
Type of Fiber they produce: Cashmere
The Hexi Cashmere goat is a breed that originates and is found mostly in China.
They are primarily raised and used for their Cashmere fiber with makes them a very valuable commodity to various communities and industries in China.
The goats are usually black, pied or brown in color they are a medium-sized goat.
Changthangi or Pashmina Goat
Type of Fiber they produce: Cashmere/Pashmina
The Changthangi goat is found in Tibet, Nepal and some neighboring areas such as Kashmir in India.
The wool of the Chanthangi goat is ultra-fine cashmere that is used to produce the Pashmina fiber. It is said to be "the world finest cashmere" with a fiber thickness of around 12 to 50 microns
This fiber is used in the production of the famous "Pashmina Scarf" which is well known the world over.Continue Reading…
Don Goat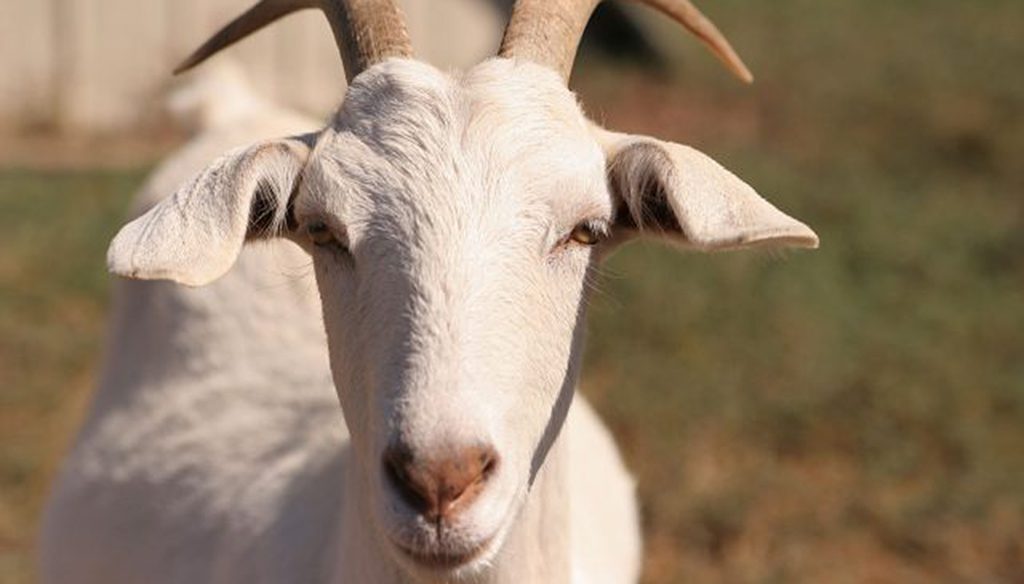 Type of Fiber they produce: Cashmere
The Don Goat breed is from Russia, the Don River are of the lower Volga territory.
This goat is a dual-purpose breed being used for fiber, meat and goatskin production.
Per Don Goat sheered the breed is believed to produce the highest quantity of wool of any other goat breed.
Their wool is a good quality cashmere used in most of the top cashmere manufacturing markets.
Nigora Goat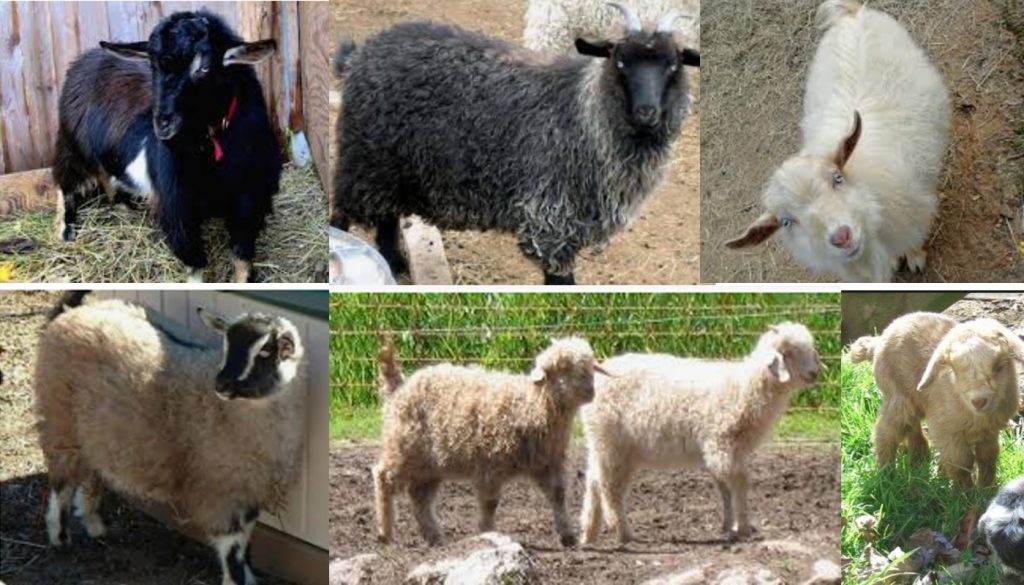 Type of Fiber they produce: Cashmere, Mohair and Cashgora
The Nigora Goat breed is an America developed breed that was created by the crossing of Angora does with Nigerian Dwarf bucks.
The Nigora goat is one of the breeds that has three different classifications for its fiber.
These being Class A: which is their Mohair type fiber, Class C: is a cashmere type of fiber but it is usually shorter than the standard cashmere fibers and then there is Class B: which is a "cashgora" fiber. Cashgora fiber is a fiber that is a cross between Cashmere and Angora from the under-coat of the goat breed. Continue Reading…
Pygora Goat
Type of Fiber they produce: Cashmere, Mohair and Cashgora
They Pygora Goat breed is the result of the crossing of Pygmy goat breed with that of the Angora goat breed. With a result, like the Nigora goat, the Pygora goat has three fiber classifications that the goat produces.
Class A: is the Mohair type fiber, Class B: is the cashgora a fiber that tends to be a mix of mohair and cashmere. Then there is Class C: this is the Cashmere type of fiber produced by the Pygora goats.Continue Reading…
Zalwadi Goat
Type of Fiber they produce: Cashmere
The Zalwali Goat breed is a breed of goat that originates from India is makes up around 27 percent of the goat population in Surendranagar. These goats are a highly valued commodity in the areas in which they are found as they produce a source of income, meat, milk and very fine Cashmere fiber for the communities that own these beautiful goats. Their fleece is mainly black or black and white speckled, they have long faces and are a very unique looking goat breed.Continue Reading…
Zhongwei Goat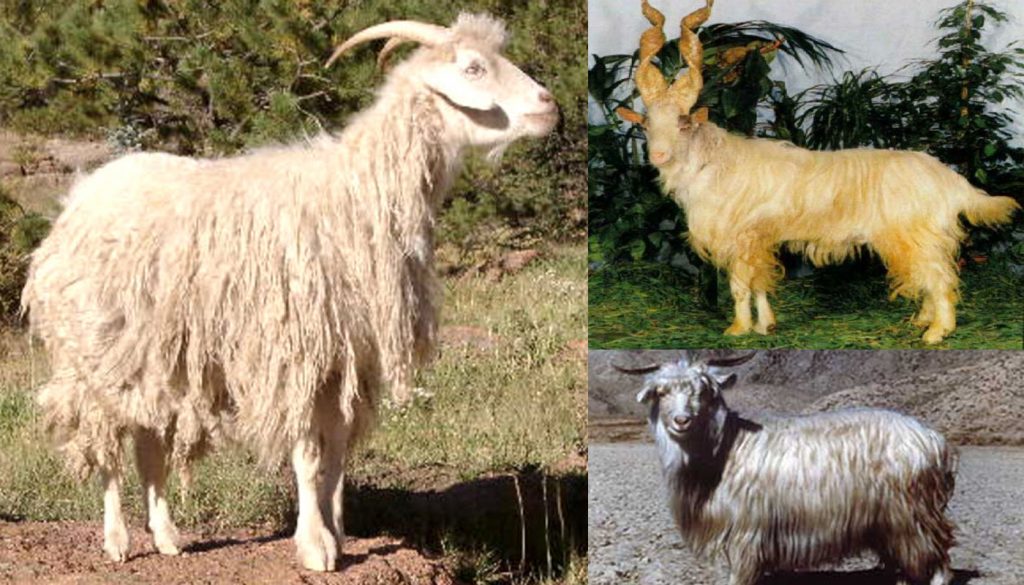 Type of Fiber they produce: Cashmere
These beautiful goats come from the Ningxia Hui Autonomous Region of China as well as the Gansu Province of China.
They are mainly bred for their kid pelts which are of the highest quality, but they are also prized for the extremely fine quality of Cashmere these goats produce.
They are usually completely white but every now and then there are those with a black coat.
They have a pink skin and sometimes their coat has a pink sheen to it.
Kaghani Goat
Type of Fiber they produce: Cashmere
The Kaghani Goat breed is a breed of goat that originates from India. It is primarily used as a meat goat with its fine quality of healthy meat. But it is also prized for its extremely fine and expensive fiber. The Kaghani has an undercoat that produces very fine Cashmere fiber with is then spun into valuable Pashmina. Pashmina is used in the creation of fine wools and the Pashmina scarf with is sold and in demand around the world.
These goats can, on average, produce around 1 to 2 kilograms of long hair per year. The wool used to produce this fine Cashmere is usually brushed out of the goat's coat instead of plucking or sheering it.Continue Reading…