Over the centuries man has kept many animals as their companions or pets. Parrots, lizards, dogs, cats, chickens and goats, etc. Although goats were the very first domesticated breed of animal.
Keeping goats as pets is fast becoming the thing to do throughout the world these days. Especially as some of the pet breeds are like having your very own little mini dairy or cashmere making facility on your doorstep.
In this article, we look at my top 10 choices of goats as pets!
TOP 10 GOAT BREEDS TO KEEP AS PETS
Kinder Goat
The Kinder goat was developed in America and is a goat to have for a pet. They are really fun to have around, and they enjoy having fun. They will often be seen playing silly games with each other or scaling various objects, doing weird acrobatics or just hopping around like a crazy goat.
They are a medium sized goat, but they are also easy to handle and very tame.Continue Reading…
Pygmy Goat
They are small sized goats and are little exhibitionists. They love to goof around and get into whatever mischief they can get into. They are also easy to train and love to play.
They are also an excellent choice of goat pet buddy for the Urban garden due to their size and most restrictions on keeping goats in a suburban area is under 100 lbs. But do check as these differ in every town or even neighborhood.Continue Reading…
Nigerian Dwarf Goat
The Nigerian Dwarf goat is a very cute miniature milk producing or rather dairy goat. These colorful little goats are so loveable and will actively seek out your attention. They are delightful, can be a bit stubborn in that if they want to get somewhere, they will not stop trying until they have achieved their goal. But they are ever so cute and fun to watch whilst they plot their way towards their goal.
They are ideal for the Urban backyard as they are a small sized breed and easy to care for and maintain.Continue Reading…
LaMancha Goat
I know the LaMancha is a large sized breed, but I had to put them in as a good pet because from what I have been told by LaMancha owners is that they are exceptional pets.
They are easy to handle, co-operative, loyal and so gently and loveable.
They are one of the only breeds that actually stand still and wait patiently for their kids to finish drinking before they move. Their mothering and nurturing nature extend to their human families as well. The one story I was told was that the lady owner had just lost her husband and her LaMancha goat seemed to feel her sorrow. She would follow her around basically night and day. If she sat down the doe would come and sit by her, put her head on her lap. The thing was the lady said that the does eyes always seemed to reflect her sadness as if she was feeling it too.
So if you have space they are wonderful animals! Continue Reading…
 
Nubian Goat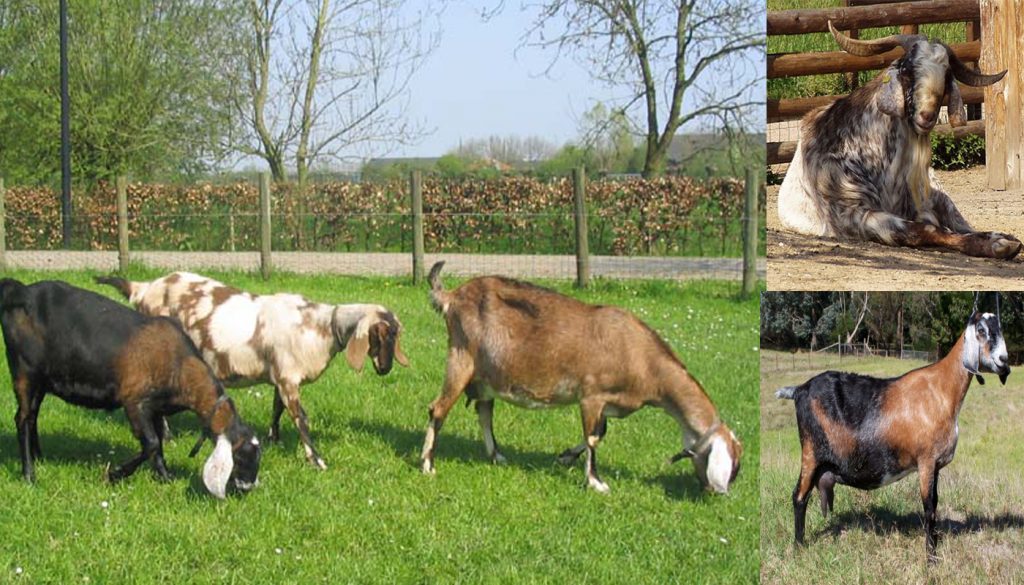 The Nubian or rather Anglo Nubian is another large breed of goat that is very much worth looking into as a pet. If you have space and there is no goat size limit that you can own.
These goats love to have fun and are always up to something. I have been told that the one families Nubian wether and her daughter were never seen apart whenever her daughter was outside playing. The Nubian goat would join in when she ran and would even tangle her up in a skipping rope as it wanted to try to join in.
They are ever so friendly, patient, loyal, loveable and sociable! Continue Reading…
Nigora Goat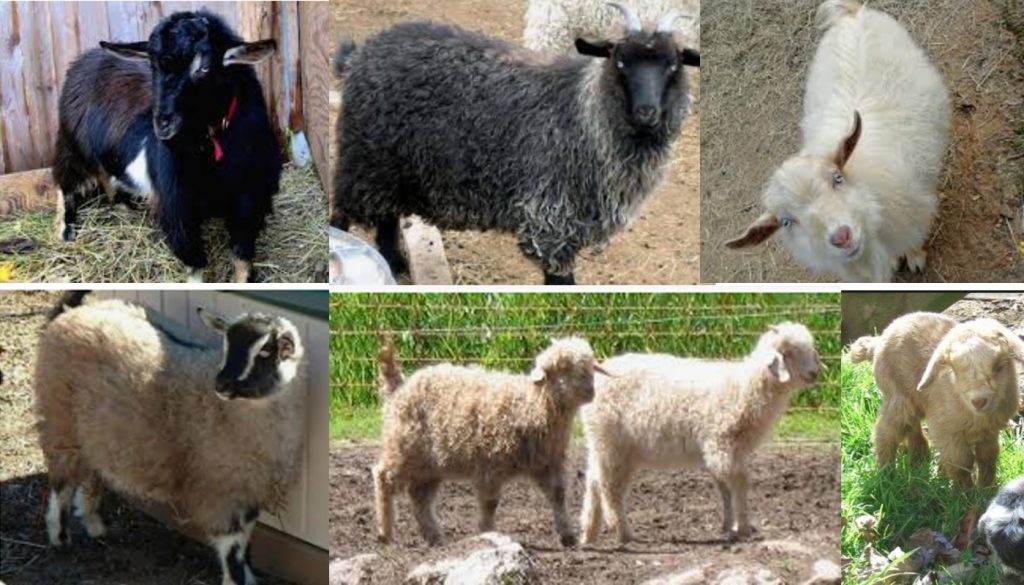 The Nigora Goat breed was bred in America by crossing a Nigerian Dwarf goat breed with an Angora Goat breed. They are little delightful balls of love and fun. Being a small-sized breed, they are perfect for both the Urban and larger homestead environments and adore having people or other animals to play with. Plus, they give a good amount of milk and love to pop in for a quick nose about the house. Continue Reading…
Pygora Goat
The Pygora goat is another goat breed developed in America by the crossing of the Pygmy and Angora goat breeds.
They are a small sized goat and perfect as family pets especially for the suburban/urban areas where they may be size restrictions on owning goats if you are able to at all.
They are so full of fun, energy, they are lovable, loyal and are easy to handle. Continue Reading….
Angora Goat
The Angora goat breed is a large sized goat breed, so you will need to at least have a very large garden or a homestead. But they are well worth a look at owning as a pet if you do have the space to do so.
They are so relaxed, calm, docile and patient that even supervised children can be around them.
They just need a lot more care because of their precious mohair fleece than most other goat breeds. Continue Reading…
West African Dwarf Goat
The West African Dwarf Goat breed are robust, hardy and adaptive little goats. They will eat just about anything but do not do so well in a tropical rain forest type climate. They prefer the arid sort of climate. They are really good for meat and milk production with an excellent quality of milk production. Continue Reading…
Mini Oberhasli Goat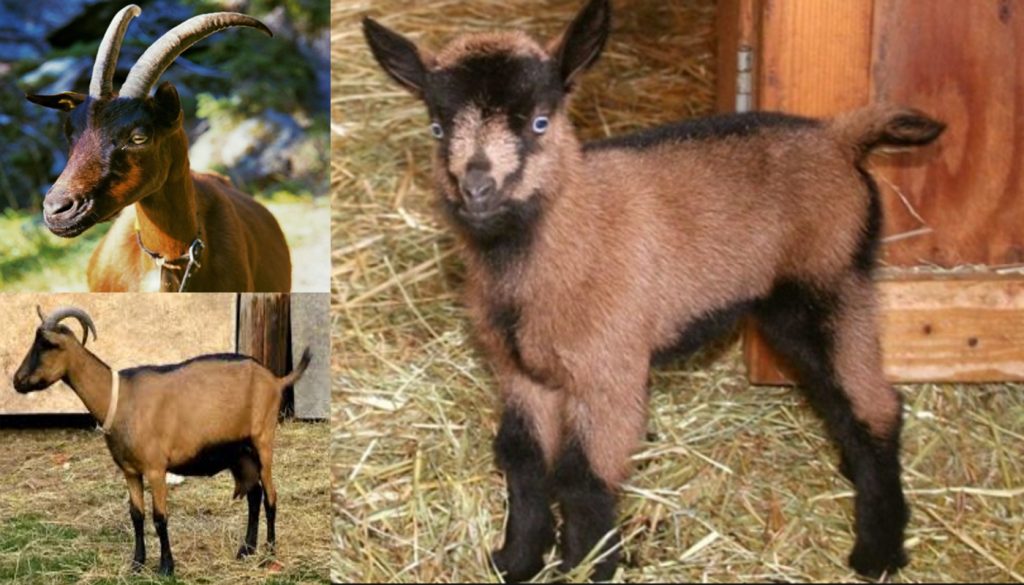 The Nigora Goat breed was bred in America by crossing a Nigerian Dwarf goat breed with an Angora Goat breed. When the Nigora was developing the developers were pleasantly surprised as this littles goat robust characteristics, its excellent fiber quality and its milk production.
Getting the best features from its lineage of the Nigerian Dwarf and Angora goat.
They milk, like the Nigerian Dwarf goat is high in fat and protein. Continue Reading…