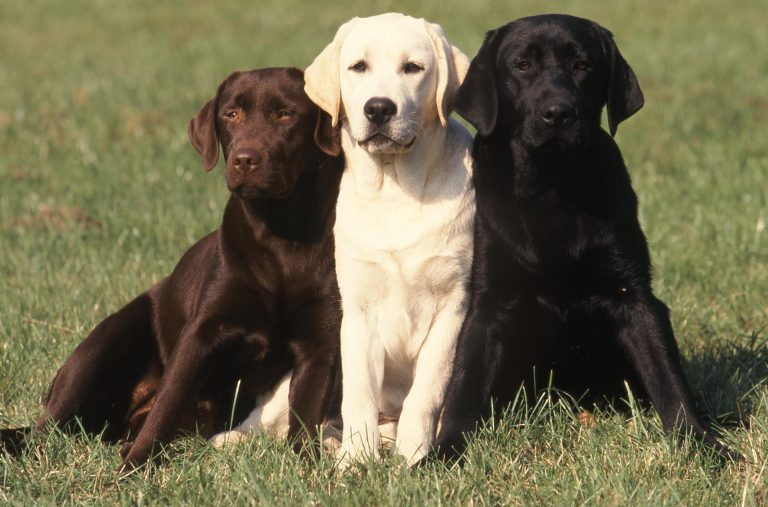 In a world brimming with diverse and beloved dog breeds, there is one that has captured the hearts of millions with its endearing charm, intelligence, and affectionate nature—the Labrador Retriever. Known for its exuberant personality and unwavering loyalty, the Labrador has become a beloved companion, a dedicated service dog, and a treasured member of countless families worldwide. In this engaging exploration, we embark on a journey into the captivating world of the Labrador Retriever, unravelling the history, unique characteristics, and the undeniable joy it brings to the lives of all who are fortunate enough to know and love one. Prepare to be enchanted by the remarkable tale of the Labrador Retriever, a breed that embodies the very essence of companionship and leaves an indelible pawprint on our hearts.
Origins of the Labrador:
The origins of the Labrador Retriever can be traced back to the rugged coastal regions of Newfoundland, Canada. The breed emerged in the early 19th century when English and Irish fishermen, who arrived in Newfoundland for fishing expeditions, sought capable and hardworking dogs to assist in their daily tasks.
These early Labradors, then known as St. John's dogs or lesser Newfoundland dogs, displayed remarkable swimming abilities and an innate aptitude for retrieving fishing nets and waterfowl. Their unique blend of strength, intelligence, and gentle temperament quickly endeared them to the fishermen and the local communities.
As the breed's reputation spread beyond the shores of Newfoundland, they caught the attention of English sportsmen who recognized their incredible potential as hunting dogs. In the mid-1800s, Labradors were brought back to England, where they were selectively bred to further enhance their retrieving abilities and friendly dispositions.
The name "Labrador Retriever" was officially adopted in the early 20th century to distinguish them from the larger Newfoundland breed. Despite their association with the Canadian region of Labrador, the breed's origins primarily lie in Newfoundland.
In 1917, the American Kennel Club (AKC) recognized the Labrador Retriever as a distinct breed, and since then, it has risen steadily in popularity, becoming one of the most beloved and sought-after breeds globally.
Today, the Labrador Retriever continues to flourish not only as a skilled retriever in hunting scenarios but also as a versatile and loyal companion. Its exceptional qualities, coupled with its friendly nature and intelligence, have cemented its place as a cherished member of countless families and a steadfast partner in various roles, including search and rescue, service work, therapy, and even as a guide for the visually impaired.
From its humble beginnings as a working dog in Newfoundland to its status as one of the world's most popular breeds, the Labrador Retriever's journey is a testament to the enduring legacy of a breed that blends strength, grace, and a heartwarming temperament, creating an everlasting bond with those who have the privilege of sharing their lives with this extraordinary canine companion.
The Playful and Energetic Spirit:
The Labrador Retriever's playful and energetic spirit is the very essence of its magnetic charm, endearing it to people of all ages and earning its reputation as one of the most joyful and fun-loving breeds. From the moment they bound into our lives with exuberant enthusiasm, Labradors have an uncanny ability to bring boundless joy and contagious happiness wherever they go.
A Zest for Life: Labradors are the eternal optimists, embodying the idea of "carpe diem" in every wag of their tail. Their infectious energy seems to be boundless, and they approach each day with unbridled enthusiasm, excited about every adventure that lies ahead. Whether it's playtime at the park, a game of fetch in the backyard, or a brisk walk through the neighborhood, Labradors embrace every opportunity for excitement and delight.
Water Lovers: With their ancestral roots in Newfoundland's coastal regions, Labradors have an innate love for water. Their powerful tails act like rudders, propelling them gracefully through lakes, rivers, and even the crashing waves of the ocean. This fondness for water often leads to spontaneous splashing and joyful swimming sessions, making them the ultimate water companions for families who enjoy aquatic adventures.
Eager to Play and Learn: The Labrador's intelligence is matched only by its eagerness to learn and please its human companions. These quick learners thrive in obedience training and are known to excel in agility competitions. Their curious nature prompts them to explore and engage with the world around them, making each interaction with their environment an exciting and enlightening experience.
Always Up for Fun: Labradors never miss an opportunity for fun and play. Whether it's a game of hide-and-seek with their favorite toy or joining in family games, Labradors are always eager to participate. Their warm, expressive eyes seem to light up with joy, igniting a sense of warmth and comfort in those fortunate enough to be part of their playtime adventures.
Forever Young at Heart: Even as Labradors age, their playful spirit remains ever youthful. Their puppy-like exuberance persists throughout their lives, reminding us of the importance of embracing our inner child and finding joy in the simple pleasures of life. Their joyful demeanor is a constant reminder that age is just a number, and the heart can stay forever young through the magic of playfulness.
Unconditional Love and Bonding: The playful and energetic nature of Labradors extends beyond their interactions with the world; it also deepens the bond with their human families. Their playful antics and affectionate gestures create an unbreakable connection, forming lifelong memories and treasured moments that etch an enduring place in the hearts of those who love them.
Intelligence and Trainability:
The Labrador Retriever is not only known for its playful spirit and affectionate nature but also for its remarkable intelligence and exceptional trainability. This breed's sharp mind and eagerness to please make it a standout among canine companions, excelling in various training endeavors and earning a reputation as one of the most intelligent dog breeds.
Quick Learners: Labradors are quick learners, soaking up new information like sponges. Their sharp intellect enables them to understand commands and tasks with ease, making them a joy to train. Whether it's basic obedience commands, complex tricks, or specialized tasks, Labradors approach each training session with enthusiasm and a willingness to learn, delighting their trainers and demonstrating their keen adaptability.
Eagerness to Please: Labradors are renowned for their desire to please their human companions. Their strong bond with their families creates a deep emotional connection, and they strive to make their loved ones proud. This eagerness to please motivates them during training sessions, resulting in a cooperative and enthusiastic approach to learning new skills.
Versatile Working Abilities: Originally bred as working dogs for fishermen, Labradors have retained their versatile abilities over the years. Their intelligence and trainability have made them valuable assets in various roles, from assisting hunters in retrieving game to serving as service dogs for individuals with disabilities. Their willingness to take on new challenges and adapt to different tasks make them an invaluable breed in many professional fields.
Agility and Obedience: The Labrador's athleticism and agility complement their intelligence, making them agile and dexterous learners. They excel in obedience training, often earning top scores in obedience trials and competitions. Their ability to follow commands promptly and accurately is a testament to their mental acuity and the strong bond they share with their handlers.
Problem-Solving Skills: Labradors' intelligence extends beyond learning commands; they are adept problem solvers. When faced with challenges or puzzles, they use their cognitive abilities to find creative solutions. This trait is not only entertaining to witness but also adds an extra layer of fascination to their already captivating personalities.
Emotional Intelligence: In addition to their cognitive intelligence, Labradors possess emotional intelligence, allowing them to understand and respond to their owners' emotions. Their empathetic nature makes them exceptional therapy dogs, providing comfort and support to those in need. They have a unique ability to sense their human family's moods and adapt their behavior accordingly, offering a comforting presence during challenging times.
The Heart of a Gentle Giant:
Within the robust and athletic frame of the Labrador Retriever lies the heart of a gentle giant. This breed's combination of strength and tender nature creates an endearing personality that has captured the hearts of countless families around the world. As they navigate life with a spirit of kindness and compassion, Labradors exemplify the essence of a true companion and a loyal friend.
A Gentle and Affectionate Demeanor: From the moment you meet a Labrador, you are embraced by their warm and gentle spirit. Their affectionate nature knows no bounds, and they readily shower their human family with unconditional love. With each wag of their tail and nuzzle of their nose, Labradors express a deep devotion that leaves an indelible mark on the hearts of those who are fortunate to know them.
Patient and Tolerant: The gentle giant's temperament extends to their remarkable patience and tolerance. Labradors are known for their ability to interact gracefully with children, often becoming cherished playmates and protectors. Their calm demeanor and gentle mannerisms make them ideal family pets, capable of forging lifelong bonds with family members of all ages.
A Friend to All: Labradors have an uncanny ability to make friends wherever they go. Their friendly disposition and welcoming demeanor open doors to new relationships, both with humans and other animals. Their ability to adapt to various social situations highlights their incredible capacity for forming meaningful connections with everyone they encounter.
Sensitivity and Empathy: Beneath the playful exterior lies a Labrador's sensitive and empathetic soul. They possess an innate ability to detect and respond to their human family's emotions. In times of sadness or distress, they offer solace with their gentle presence, providing comfort and a sense of security to their loved ones.
An Ideal Therapy Dog: The heart of a gentle giant makes the Labrador an exceptional therapy dog. Their calming and nurturing nature allows them to form deep connections with individuals in need of emotional support. Whether visiting hospitals, nursing homes, or schools, Labradors bring joy and healing to those they encounter, leaving a positive impact wherever they go.
A Loyal Protector: Despite their gentle demeanor, Labradors are fiercely loyal and protective of their human family. Their innate instinct to safeguard their loved ones makes them reliable protectors when needed. They have an unwavering sense of responsibility, and their loyalty serves as a steadfast shield in times of adversity.
Loyal to the Core:
Loyalty is not just a trait in the Labrador Retriever; it is the very essence of their being. This breed's unwavering devotion to their human family members sets them apart as one of the most loyal companions in the canine world. From their boundless affection to their unbreakable commitment, Labradors embody the true meaning of loyalty, making them treasured friends and steadfast protectors.
Devotion that Knows No Bounds: Labradors form deep and lasting bonds with their human families, pledging their loyalty from the very first moment they step into our lives. Their affectionate nature and genuine attachment create an unbreakable connection, and they remain faithful and devoted throughout their lives. Their loyalty knows no bounds, and they stand by their loved ones through thick and thin.
A True Pack Member: Labradors' loyalty is rooted in their pack mentality, making them inherently loyal to their "pack," which includes their human family. This deep sense of belonging fosters a strong sense of loyalty, as they consider themselves an integral part of the family unit. Their commitment extends beyond themselves, ensuring the well-being and happiness of their pack members.
The Ultimate Protector: As loyal protectors, Labradors prioritize the safety and security of their loved ones. Their unwavering watchfulness and keen instincts make them excellent guard dogs, ready to defend their human family if they sense any potential threat. Their loyalty transforms them into fearless protectors who will go to great lengths to keep their loved ones safe.
A Shoulder to Lean On: In times of joy and sorrow, Labradors stand by their human family, offering solace and support. They have an uncanny ability to sense their family's emotions, providing comfort when needed and sharing in moments of happiness. Their loyalty serves as a constant source of reassurance, knowing that a Labrador will always be there to lend a listening ear and a caring heart.
Trust that Runs Deep: The loyalty of Labradors is built on a foundation of trust. Their inherent desire to please and their genuine affection foster a deep sense of trust between them and their human family. This mutual trust allows for open communication and an unspoken understanding, forming a bond that transcends words.
A Lifetime Commitment: Labradors are not just loyal during their younger years; their loyalty endures throughout their lives. Their unwavering commitment remains steadfast as they grow older, displaying loyalty that extends to their golden years. Their devotion to their human family is a lifelong promise, showcasing the enduring nature of their loyalty.
Assistance and Service:
Labrador Retrievers are not only cherished as beloved family pets but are also highly esteemed for their exceptional abilities as assistance and service dogs. Their intelligence, trainability, and gentle nature make them ideal candidates for various roles that involve aiding and supporting individuals with disabilities and special needs. Through their selfless service, Labradors have become indispensable companions, helping to enhance the quality of life for many people around the world.
Guide Dogs for the Visually Impaired: Labrador Retrievers serve as invaluable guide dogs for individuals with visual impairments. Their intelligence and obedience, combined with their natural instinct to assist and protect, allow them to navigate through complex environments with their handlers safely. Guide dogs offer independence and mobility to those who are visually impaired, enabling them to lead more fulfilling and active lives.
Service Dogs for Persons with Disabilities: Labradors excel as service dogs for individuals with various physical disabilities and medical conditions. Their keen sense of observation allows them to anticipate their handlers' needs, providing assistance with daily tasks like retrieving objects, opening doors, or even helping with dressing and undressing. These skilled companions contribute to their handlers' independence and autonomy, empowering them to overcome challenges and engage more fully in daily life.
Therapy Dogs for Emotional Support: The gentle and empathetic nature of Labradors makes them excellent therapy dogs for emotional support. They offer comfort and affection to individuals experiencing emotional distress, anxiety, or trauma. Therapy Labradors provide a calming presence in hospitals, nursing homes, schools, and crisis response situations, helping to alleviate stress and promote emotional well-being.
Autism Assistance Dogs: Labradors have shown incredible success as autism assistance dogs, offering valuable support to children and adults on the autism spectrum. They provide a sense of security, companionship, and routine to individuals with autism, helping them navigate social interactions and emotional challenges. These specially trained dogs play a crucial role in enhancing communication and fostering positive behavioral patterns.
Search and Rescue Dogs: Labrador Retrievers are often part of search and rescue teams, working alongside human rescuers to locate missing individuals in various terrains and conditions. Their exceptional scent detection abilities, endurance, and intelligence make them highly effective search dogs, helping to save lives in critical situations.
Detection Dogs: Labradors' keen sense of smell and remarkable trainability also make them successful detection dogs in fields such as drug detection, explosive detection, and contraband detection. Their reliability in sniffing out specific scents aids in maintaining safety and security in a wide range of settings, including airports, borders, and law enforcement operations.
Conclusion:
In the captivating tale of the Labrador Retriever, we find a breed that encompasses the very essence of companionship, loyalty, and service. From its origins as a hardworking companion in Newfoundland to its esteemed roles as guide dogs, service animals, and therapy companions, the Labrador Retriever has woven itself into the fabric of human lives, leaving an indelible mark on hearts worldwide.
The Labrador's playful and energetic spirit infuses joy into every moment, reminding us to embrace life's simple pleasures and approach each day with exuberance. Their intelligence and trainability showcase their adaptability, making them adept at mastering various tasks and fulfilling critical roles in the service of humanity.
At the core of the Labrador's allure lies its gentle giant heart—a heart filled with boundless affection, unwavering loyalty, and an uncanny ability to empathize with its human companions. Their loyalty transcends mere companionship, becoming a beacon of trust and security, knowing they will always be by our side through life's joys and challenges.
As they serve as guides, protectors, and comforters, Labrador Retrievers demonstrate the transformative power of the human-canine bond. Their dedication to assisting those in need reflects the inherent capacity of animals to improve lives and remind us of the inherent kindness and compassion that exists in the world.
In the conclusion of the Labrador Retriever's journey, we are left with profound gratitude for their steadfast companionship and selfless service. Their legacy of joy, loyalty, and service inspires us to be better, to embrace the qualities that make us more caring, empathetic, and devoted to those around us.
In the heartwarming world of Labrador Retrievers, we discover the beauty of unconditional love, the power of loyalty, and the profound impact that these incredible canines have on our lives. Their story continues to unfold in the lives they touch, forever etched in the memories of those who have been fortunate enough to share their journey.
As we bid farewell to the captivating tale of the Labrador Retriever, we carry with us the knowledge that their unwavering spirit will continue to light up the lives of generations to come. May we always remember the lessons they have taught us—the joy of living in the present, the power of loyalty, and the profound depth of the human-animal bond. In the heart of the Labrador Retriever lies a legacy of love and service, forever inspiring us to be more compassionate, more devoted, and more appreciative of the incredible companionship that enriches our lives.