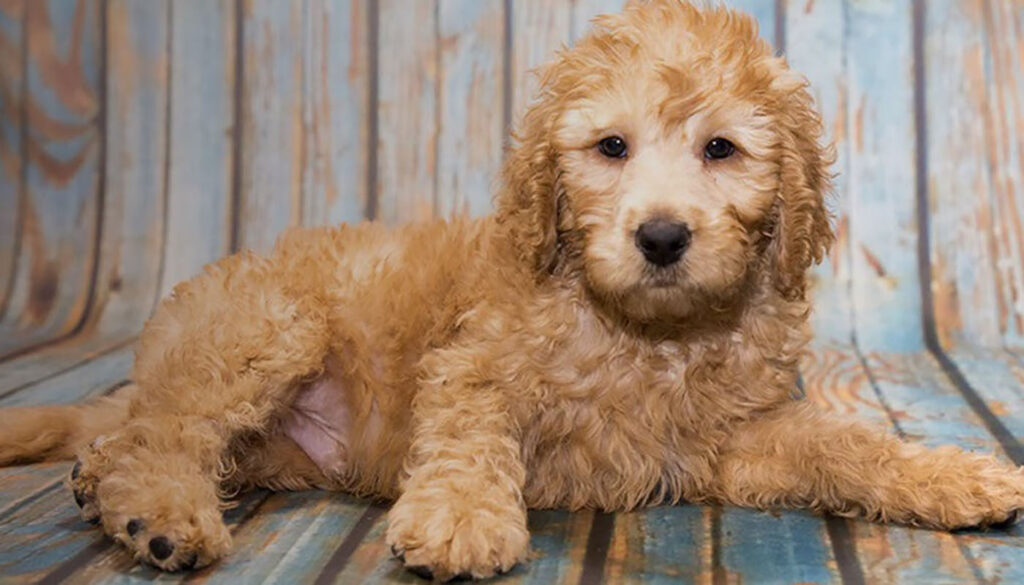 In the enchanting realm of crossbreed canines, there exists a delightful fusion of two exceptional breeds—the Labradoodle. Born from the union of the gentle and loyal Labrador Retriever with the clever and hypoallergenic Poodle, the Labradoodle has rapidly captured the hearts of dog lovers worldwide. With their endearing charm, sharp intelligence, and friendly nature, Labradoodles embody the very essence of a perfect family companion. In this captivating article, we embark on a journey to explore the unique qualities, fascinating history, and undeniable allure of the Labradoodle.
From their adorable appearance to their remarkable trainability, Labradoodles have swiftly risen in popularity as one of the most sought-after crossbreeds. With their lovable personalities and adaptability, these captivating canines have become cherished members of countless households, enriching the lives of those fortunate enough to share their days with this charming hybrid. Join us as we delve into the captivating tale of the Labradoodle, celebrating their exceptional qualities and the profound impact they have on the lives of dog enthusiasts around the globe.
A Perfect Blend of Genetics:
At the heart of the Labradoodle lies a perfect blend of genetics, carefully orchestrated by combining the best traits of two exceptional breeds—the Labrador Retriever and the Poodle. This remarkable fusion has given rise to a dog that not only boasts an adorable appearance but also possesses an array of desirable qualities, making it a truly remarkable companion.
The Labrador Retriever, known for its friendly and affectionate nature, serves as the foundation of the Labradoodle's warm and loving temperament. These gentle giants are renowned for their loyalty, making them devoted and dependable family dogs. Their affable and sociable demeanor ensures that Labradoodles are not only adored by their human families but also cherished playmates for children and friendly companions to other pets.
On the other hand, the Poodle brings its own unique set of traits to the mix. With their high intelligence and trainability, Poodles have long been esteemed as one of the most intelligent dog breeds. This cleverness, coupled with their hypoallergenic coat, makes them an excellent choice for families with allergies. When blended with the Labrador Retriever's friendly nature, the result is a Labradoodle that is not only sharp-minded and trainable but also suitable for households with sensitivities to pet dander.
The combination of these two outstanding breeds results in Labradoodles that are versatile, adaptable, and a delight to have as family companions. Their charming personalities, coupled with their intelligence and hypoallergenic coats, make them an ideal choice for families of all sizes and lifestyles. Whether they are enjoying playful activities with children, participating in training exercises, or simply providing affectionate companionship, Labradoodles truly embody the best of both worlds.
In the perfect blend of genetics that is the Labradoodle, we find a dog that encapsulates the essence of charm, intelligence, and devotion. Their unique combination of qualities has allowed them to carve a special place in the hearts of dog lovers worldwide. As we journey further into the world of the Labradoodle, we will discover the enchanting tale of these captivating canines, celebrating their irresistible allure and the profound joy they bring to the lives of those fortunate enough to call them family.
The Allure of the Coat:
One of the most captivating aspects of the Labradoodle is undoubtedly the allure of its coat. This exquisite feature is a direct reflection of its Poodle ancestry, known for its hypoallergenic and versatile coat types. Labradoodles inherit a variety of coat textures and colors, making each one as unique and enchanting as the next.
A Coat of Many Textures: The Labradoodle's coat can range from curly and dense, reminiscent of the Poodle, to wavy and soft, resembling the Labrador Retriever. This diversity in coat textures adds to the appeal of the breed, allowing potential owners to choose the Labradoodle that best fits their preferences and lifestyle. Some may prefer the tightly curled coat, while others may be drawn to the loose waves that cascade gracefully.
Hypoallergenic Benefits: One of the most sought-after features of the Labradoodle's coat is its hypoallergenic quality. Poodles are known for their minimal shedding and reduced dander production, which is a significant advantage for allergy sufferers. When combined with the Labrador Retriever's friendly and affectionate temperament, the hypoallergenic coat of the Labradoodle opens the door for more families to welcome these delightful companions into their homes.
Low Maintenance: Labradoodles also offer the advantage of being relatively low maintenance when it comes to grooming. While regular brushing is still essential to keep their coats clean and tangle-free, their minimal shedding reduces the need for constant cleanup around the house. This is a bonus for busy families who want to spend more time enjoying their canine companion and less time dealing with excessive fur.
A Rainbow of Colors: The Labradoodle's coat comes in an array of beautiful colors, adding to its visual allure. From classic black, chocolate, and cream to more unique shades such as apricot, silver, and caramel, there is a Labradoodle coat to suit every taste. Each color variation contributes to the individuality of the dog, making them a walking canvas of beauty.
Versatility and Adaptability: The Labradoodle's coat is not only visually appealing but also contributes to their adaptability. Their coats offer excellent protection against varying weather conditions, making them well-suited for different climates. Whether it's a snowy winter walk or a sunny beach day, Labradoodles are equipped to handle it all, making them the perfect adventure buddy for outdoor-loving families.
Intelligence and Trainability:
When it comes to intelligence and trainability, the Labradoodle stands tall as a shining example of canine brilliance. This enchanting crossbreed inherits the exceptional cognitive abilities of both the Labrador Retriever and the Poodle, making them quick learners and eager participants in various training endeavors. Their intelligence, coupled with their affable nature, creates a dog that is not only a delightful companion but also a joy to train.
A Clever Canine Mind: Labradoodles boast a sharp and perceptive mind, a trait inherited from their Poodle heritage. Poodles are widely regarded as one of the most intelligent dog breeds, and this trait shines through in Labradoodles as well. They have a keen ability to observe and interpret their surroundings, enabling them to adapt quickly to new situations and respond to cues with impressive speed.
Eagerness to Please: One of the endearing qualities of Labradoodles is their innate desire to please their human companions. This eagerness to be at the center of their family's affection makes them highly motivated during training sessions. They thrive on positive reinforcement and encouragement, which fosters a strong bond between them and their human trainers.
Versatile Training Abilities: The intelligence of the Labradoodle paves the way for a wide range of training opportunities. Whether it's basic obedience training, advanced commands, or agility exercises, Labradoodles are up for the challenge. Their versatility and adaptability make them suitable for various training endeavors, and they excel in activities that keep their minds and bodies engaged.
Socialization and Interaction: Labradoodles are known for their friendly and sociable nature. Their intelligence extends beyond mere commands and allows them to navigate social interactions with ease. Early and consistent socialization is key in helping Labradoodles develop into well-rounded and confident dogs, comfortable in various environments and with different people and animals.
Bonding and Communication: Training a Labradoodle is not just about teaching commands; it's about forging a strong bond built on trust and effective communication. These clever canines quickly pick up on their human's cues and emotions, making training sessions a two-way conversation. This mutual understanding fosters a deep connection between the Labradoodle and their family, enhancing their role as devoted and intuitive companions.
Therapy and Assistance Work: The Labradoodle's intelligence and gentle nature have also made them a popular choice as therapy and assistance dogs. Their ability to respond sensitively to human emotions and needs makes them excellent candidates for providing comfort and support in therapeutic settings. Additionally, their intelligence and trainability make them adept at assisting individuals with disabilities or special needs, enhancing their quality of life.
Endless Playfulness:
In the world of canine companions, the Labradoodle reigns as the embodiment of endless playfulness. Bursting with energy and a zest for life, these delightful crossbreeds possess an innate ability to turn even the simplest of moments into a joyous playtime. Their playful nature, inherited from both the Labrador Retriever and the Poodle, makes them irresistible to families seeking a fun-loving and interactive furry friend.
A Bundle of Energy: Labradoodles are a whirlwind of energy, always ready for action and adventure. Whether it's a game of fetch in the backyard, a lively romp at the dog park, or a splash in a nearby lake, Labradoodles approach every activity with boundless enthusiasm. Their infectious energy uplifts the spirits of those around them, making them cherished playmates for children and adults alike.
Forever Young at Heart: One of the endearing qualities of Labradoodles is their ability to maintain a youthful spirit throughout their lives. Even as they grow older, they retain their playful demeanor, reminding us that age is merely a number when it comes to the joy of play. Their playful antics and perpetual excitement serve as a reminder to embrace the childlike wonder in life, finding joy in the simplest of moments.
Engaging Games and Activities: Labradoodles are masters of inventing and participating in engaging games and activities. From playing hide-and-seek with their favorite toys to solving interactive puzzles, they relish mental challenges as much as they do physical ones. Their intelligence and playful nature make them avid learners and excellent companions for interactive playtime.
Social Butterfly: Labradoodles are naturally outgoing and friendly, which contributes to their endless playfulness. They adore socializing with other dogs and humans, making trips to the dog park a highlight of their day. Their playful interactions with other pets ensure they never feel lonely, and their social nature creates an atmosphere of joy and camaraderie wherever they go.
Enriching Family Bonds: The endless playfulness of Labradoodles strengthens the bond they share with their human families. Whether they are playing fetch with children, engaging in training games, or simply enjoying cuddle time on the couch, Labradoodles infuse every moment with love and laughter. Their playful demeanor fosters a sense of closeness and happiness, making them cherished members of the family.
Active Adventure Companions: For families with an active lifestyle, Labradoodles are the perfect adventure companions. Their love for the outdoors and endless energy make them ideal partners for hiking, running, or exploring new places. They thrive on physical activities and create lasting memories in the great outdoors, bringing smiles to the faces of their adventure-seeking families.
A Social Soul:
In the captivating world of the Labradoodle, we discover a breed with a social soul that radiates warmth and affection. Bred from two inherently social parent breeds—the Labrador Retriever and the Poodle—the Labradoodle embodies a natural inclination towards forming strong bonds with both humans and other animals. Their sociable nature and genuine love for companionship make them a cherished addition to any family, spreading joy and friendship wherever they go.
The Art of Making Friends: Labradoodles possess an innate ability to make friends wherever they roam. Their friendly and approachable demeanor allows them to connect effortlessly with strangers, forging new friendships and bringing smiles to the faces of those they encounter. Whether it's greeting visitors at the front door or wagging their tail at fellow canines during a stroll in the park, Labradoodles never miss an opportunity to make new friends.
A Family's Best Friend: As natural social butterflies, Labradoodles become an integral part of their human families. They thrive on human interaction and are eager to participate in family activities. Whether it's joining in playtime with children, providing comforting cuddles to adults, or simply being a joyful presence in the household, Labradoodles exemplify what it means to be a loyal and devoted family member.
An Affinity for Other Pets: Labradoodles' social soul extends beyond their human family members to embrace other pets as well. Their friendly and accepting nature allows them to get along famously with other dogs and animals, making them a wonderful addition to multi-pet households. They effortlessly create a harmonious environment where all family members, furry or otherwise, coexist in happiness.
Brightening Every Gathering: Wherever Labradoodles go, they brighten every gathering with their vivacious presence. Their social soul ensures they feel comfortable in various settings, making them excellent companions for family gatherings, social events, and community outings. Their warm and welcoming nature instantly puts others at ease, making them the life of the party.
A Comforting Presence: Beyond their playful demeanor, Labradoodles possess an innate ability to sense emotions and offer comfort during times of distress. Their empathetic nature allows them to provide unconditional love and emotional support to their human companions. Whether it's lending a listening ear, offering a comforting nuzzle, or simply being a calming presence, Labradoodles excel at providing comfort during challenging moments.
Enriching Lives through Therapy Work: The Labradoodle's social soul also makes them exceptional therapy dogs. Their gentle and affectionate nature, coupled with their intelligence and ability to connect with people, allows them to excel in therapeutic settings. From hospitals to nursing homes and schools, Labradoodles have a special gift for brightening lives and spreading happiness as therapy companions.
Conclusion:
In the captivating tale of the Labradoodle, we have explored a delightful blend of charm, intelligence, endless playfulness, and a social soul. This enchanting crossbreed, born from the union of the gentle Labrador Retriever and the clever Poodle, embodies the very essence of an ideal family companion—a loyal, affectionate, and intelligent friend with an unyielding zest for life.
From the allure of their unique coats to the joy they bring with their playful antics, Labradoodles have won the hearts of dog lovers worldwide. Their intelligence and trainability make them a joy to train and eager participants in various activities, while their social nature ensures they form strong bonds not only with their human families but also with other pets and strangers alike.
Labradoodles infuse every moment with warmth, happiness, and a genuine love for companionship. They excel as devoted family members, therapy companions, and trusted friends, leaving an indelible mark on the lives they touch.
As we bid farewell to the captivating tale of the Labradoodle, we are left with a profound appreciation for their unique qualities and the endless joy they bring to the lives of those fortunate enough to call them family. In the heart of the Labradoodle lies a legacy of love, loyalty, and friendship—a testament to the remarkable bond between humans and their beloved four-legged companions.
May the Labradoodle's enduring charm and enchanting qualities continue to inspire us to embrace life with a playful spirit, cherish the connections we forge with others, and celebrate the boundless love and joy that our furry friends bring into our lives. In the world of the Labradoodle, each day becomes a celebration of the beauty of friendship, making every moment a little brighter and our lives a whole lot richer.